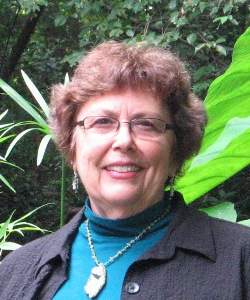 Pottery began as a means to create functional vessels for everyday use. I now enjoy stretching the limits of the clay to reach beyond the functional to create works that challenge the senses in both form and texture.
My life as a ceramic artist reflects my formal training as a textile designer.  My work is often inspired by fashion; from clothing to accessories. I create clay vessels that might seem "wearable", which I hope, will appeal to people who can see beyond the usual.
While I explore the pottery traditions of North Carolina, I am also looking for ways to create vessels that fool the eye. With the "faux" look of woven baskets or the metallic look of a zipper or buckle, I try to entice the viewer to come take a closer look and perhaps tempt them to touch my pottery to make sure it is all made of clay.
I have a serious commitment to clay but at the same time enjoy the whimsy and its infinite possibilities.
I continue to use clay as a medium for its versatility.
Verna Witt